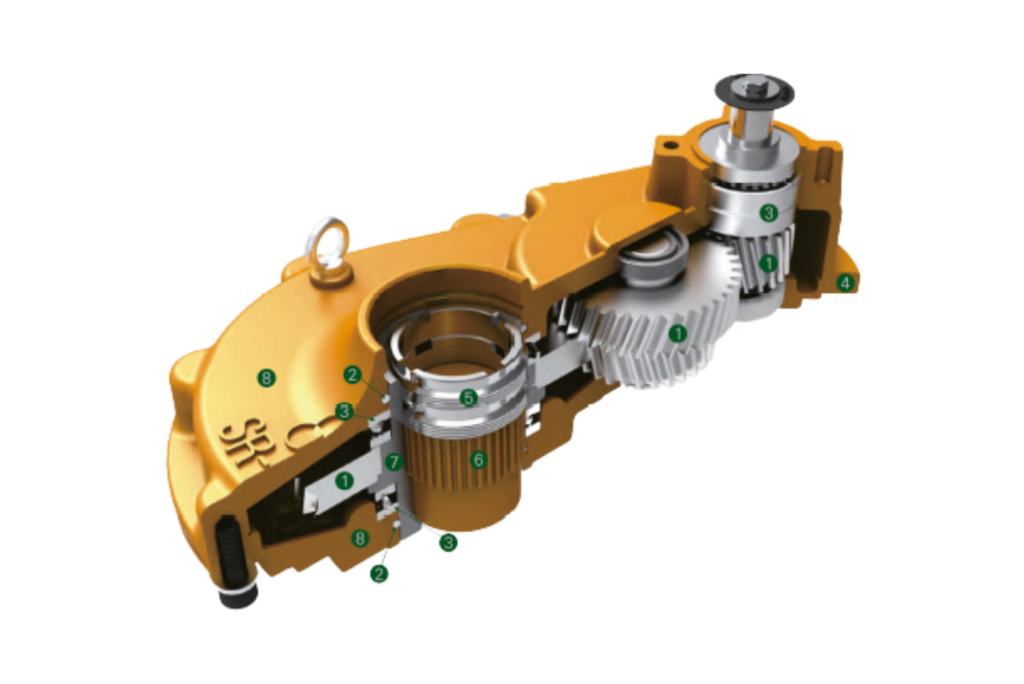 Sambo Spur Gear Actuators
Sambo spur gears are known for their high quality and and high performance. Each unit has an alumite grease type fitting and a grease plug for adding lubricant. This series of spur gears has a range of up to 23,602ft-lbf with torque and thrust capacities up to 921,700lbf. Stem capacities are up to 160mm (6.3″).
Contact us for a quote or for more information.
Helical Gear, Idle Gear, Helical Pinion
Made with 1045 heat treated steel and precision cut to provide minimum backlash.
O-ring Sealing
Units are completely O-ring, suitable for temporary submergencu to meet IP67 Class. This sealing method allows the units to be rated for submersible service to IP67 standards.
Thrust Ball & Deep Groove Ball Bearing
Input bevel gear is fully supported on deep groove ball bearings that provide excellent load bearing capacity.
Gaskets
The base & housing is sealed by a non-asbestos gasket to prevent any leakage and is completely water resistant.
Dual Locking Nuts
This design incorporates dual locking nuts which provide a jam effect for positive locking. No set screw or pinning is required.
Stem Nut
A unique top entry replaceable stem nut. After years of service the stem nut can be easily replaced without removing the worm gear from valve. Material is high tensile brass providing both corrosion and abrasion resistance.
Drive Sleeve
Also Ductile Iron, Class 65-45-12. supports both axial and radial loads.
Housing & Base
All external castings are Ductile Iron. Class 65-45-12, Tensile Strength of 65,000 psi. This provides high strength and excellent impact resistance.

Documentation: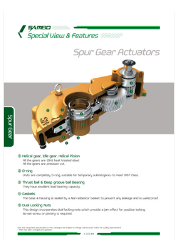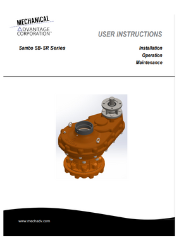 Related Sambo Products