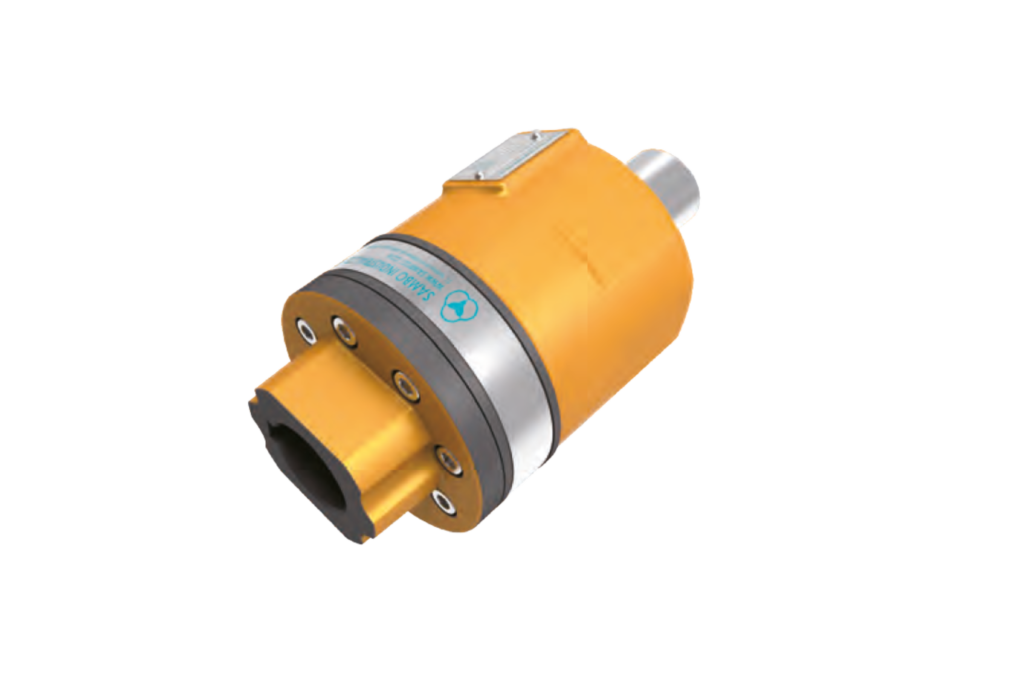 Sambo Torque Limiters
Sambo Torque Limiters are automatic devices that control actuator input torque. They are designed to prevent actuator and valve damage due to over-torque.
How Does a Torque Limiter Work?
A torque limiter works by being installed directly to the gear box. In the event of an over-torque, a torque limiter permanently separates the drive shaft and the driven shaft. Decoupled shafts can be re-engaged manually.
Sambo Torque Limiter Installation
Assemble the key on the valve or reducer input shaft
Assemble torque limiter according to key direction
Fix torque limiter with set screw
Assembly of the handle on the input shaft of torque limiter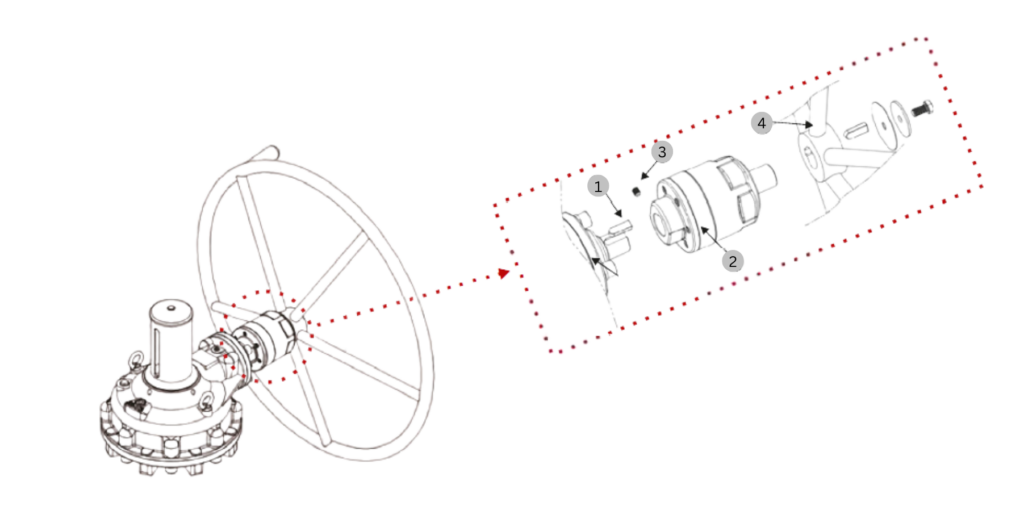 Sambo Torque Limiter Features
Water proof: standard IP67 grade with optional IP68 grade
Different types of re-engagement:

Automatic re-engage type (standard)
Clockwise rotation "close" manual re-engage type
Counter-clockwise rotation "close" manual re-engage type

Easy torque limit adjustment
Durable and easy maintenance
Variety applications (optional)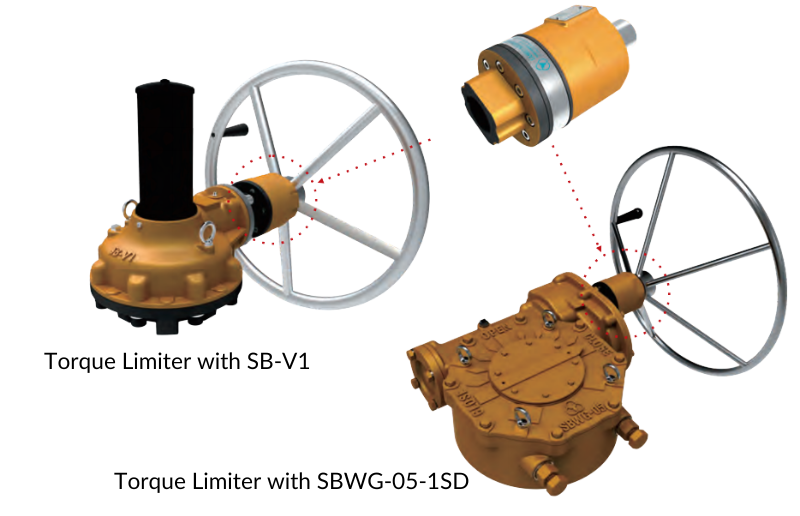 Documentation: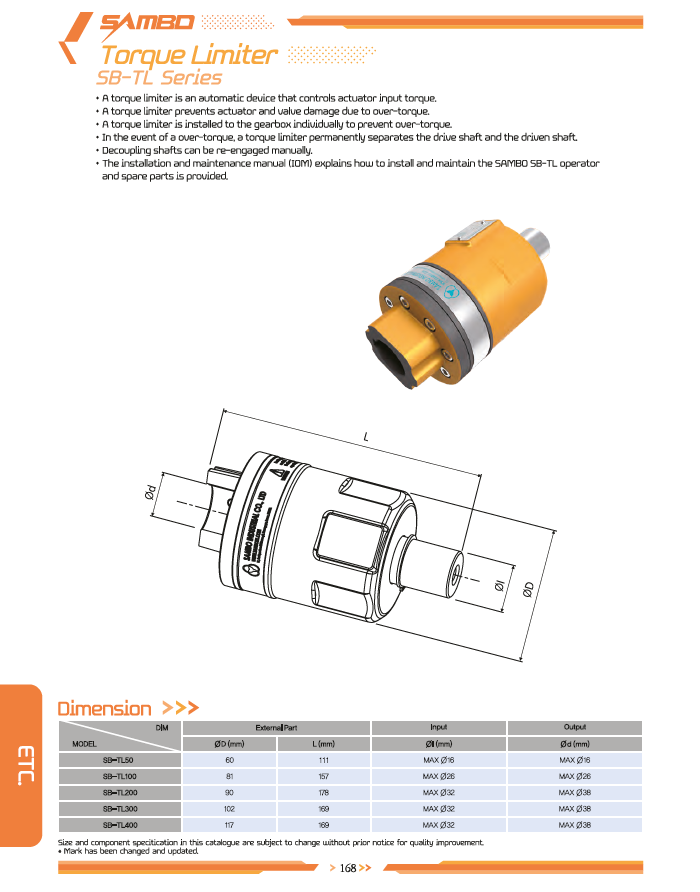 Related Sambo Products